Door Brands
America Building Products (ABP) was established in 1991 as an employee-owned millwork distributor specializing in pre-finished doors. Based in Jefferson City, Missouri, ABP is a wholesale-only distributor of building products – including doors, windows and more – offered through their network of dealers in Missouri, Kansas and Illinois.
---
Wall-Vern
Wall-Vern Products is a family-owned door wholesaler in southern Illinois, serving over 300 distributors in Illinois and Missouri. Specializing in steel and fiberglass entry doors, Wall-Vern also offers latest trends and styles in custom doors in a variety of sizes and colors for either residential or commercial new construction or remodel applications.
---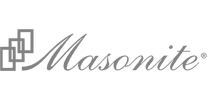 Masonite
At XL Building Products, we work with Masonite – one of the leading interior doors manufacturers. Known for innovative, high-quality products, Masonite offers strong and sturdy doors in a range of materials, glass options, finishes, designs and styles – all at an affordable price.
---

Lincoln
We partner with Lincoln Wood Products, Inc. for their nationally manufactured door products. Lincoln offers slide, swing, fold-a-way and slide-a-way patio doors in standard and custom sizes, configurations, colors, grill patterns, glazing options and a number hardware finishes.
---
JELD-WEN
Based out of Oregon, JELD-WEN is one of the world's leading manufacturers of reliable windows and exterior and interior doors. Since 1960, they have produced products for both commercial and residential applications that are meant to last. Their AuraLast® manufacturing process protects against wood rotting, water saturation, termites, and ensures long-lasting windows and doors. Not only are JELD-WEN products extremely durable, but they are created with flexibility to match your unique needs, such as your specific building or home requirements, your style and your budget.
---

Therma-Tru Doors
With roots going back to 1982, Therma-Tru, home of the first fiberglass door on the market, has been one of the nation's leading manufacturers and a preferred brand of fiberglass and steel exterior doors. Not only is Therma-Tru known for their long-lasting door systems with the perfect combination of beauty and superior performance, but they are dedicated to staying ahead in the industry's latest trends and innovation, offering a variety of new products.
---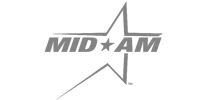 Mid-Am Building Supply, Inc.
Since 1967, Mid-Am Building Supply, Inc. has been a leader in the distribution of high-quality building materials, such as interior and exterior doors, windows, millwork solutions and other products focused on beauty and value. At XL Building Products, we supply a selection of Mid-Am Building Supply's pre-hung doors and can special order your materials to your home or building's specifications.
---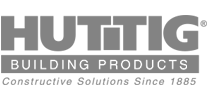 Huttig Building Products
As one of America's largest domestic wholesale distributors of millwork, specialty building materials and wood products, Huttig® Building Products has prospered on hard work, integrity and providing high-quality products. The company serves the commercial, industrial, residential, and manufacturing industries in new construction, remodeling and repair work. They continue to provide reliable service and top-of-the-line products in an ever-changing industry.
---