Window Brands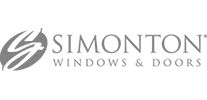 We are proud to carry a full line of window products by Simonton Windows & Doors – one of the nation's leading window manufacturers and carrier of the #1 ranked vinyl replacement window by Consumer Reports. Since 1946, Simonton has provided innovative, reliable and affordable windows engineered for top quality and high performance. View our Simonton brand page for more information.
---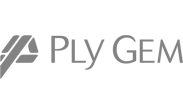 Ply Gem
At XL Building Products, we offer a full range of windows offered by Ply Gem. As one of the leading manufacturers of window products for the residential market, Ply Gem utilizes the latest technology to create new construction windows as well as replacement windows in a number of different options to choose from. Our associates at XL will go through these options with you to make sure you get windows with the best possible performance at the best possible value.
---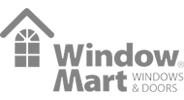 Window Mart
Since 1996, Window Mart has been recognized as one of the premium manufacturers of vinyl windows. Known for great quality and value, Window Mart's window products are built to last.
---

Lincoln
Lincoln Wood Products, Inc. is a national manufacturer of high-quality windows in aluminum clad, vinyl clad, wood, hybrid and primed finish options. Whether the application is for residential, light commercial, replacement or remodeling projects, Lincoln provides a broad selection of durable, energy efficient and structurally performing window products in an array of interior and exterior color options, shapes and sizes.
---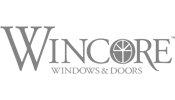 Wincore
Since founded in 2007, Wincore Window Company, LLC, has been a recognized leader in the manufacturing of vinyl new construction and replacement windows, as well as vinyl doors and fiberglass entry doors. Wincore focuses on quality products, craftsmanship and innovation in every product they produce.
---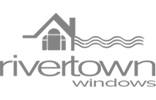 Rivertown
Rivertown Windows is an experienced custom window manufacturer that produces and distributes specialty-shaped wood and aluminum clad windows for historic and replacement applications in a variety of different shapes and sizes. By partnering with Rivertown Windows, XL Building Products receives high-quality custom-designed windows for virtually any specification.
---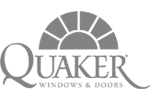 Quaker Windows
Quaker Window Products Company, Inc. is a family-owned corporation managed by second-generation owners. It has been one of the leading window and door manufacturers since 1949. With a wide variety of products – aluminum, vinyl, wood clad windows and patio doors, as well as aluminum commercial entry doors – Quaker produces windows and doors specified for both commercial and residential applications.
---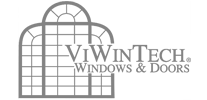 ViWinTech
Committed to continuous development and improvement, ViWinTech strives to provide the highest quality window and door products and services to their customers. Since 1986, ViWinTech has been manufacturing windows and doors that provide durability, comfort and value with energy savings in mind. Their extensive product line includes vinyl windows and patio doors with configurations for both new construction and replacement applications. You can choose from standard or custom sizes and specialty shapes.
---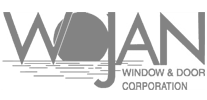 Wojan Window & Door
Wojan Window & Door manufactures custom aluminum windows and sliding glass doors for a variety of commercial applications. As a custom manufacturer, their products offer exceptional design flexibility to meet special performance requirements, color and style preferences and unique shape and size specifications.
---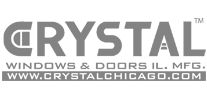 Crystal Window & Door Systems
Crystal Window & Door Systems has grown from startup in 1990 to one of the top window manufacturers in the nation. The company's state-of-the-art 215,000 square foot facility, located in Queens, NY, manufactures made-to-order products with flexible engineering for custom architectural shapes, sizes, colors and finishes to ensure an exact fit for any commercial or residential new construction or renovation project. Their broad product line features high-quality window and door products and fenestration systems, such as vinyl and aluminum double-pane, insulated glass windows with energy-efficient options, such as between-glass grids, two-tone colors, low E and Argon gas insulated glass.
---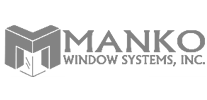 MANKO Window Systems Inc.
Founded in 1989, and based in Manhattan, Kansas, MANKO Window Systems Inc. manufactures and markets architectural and commercial window systems, including aluminum and vinyl products, for a variety of applications. Not only are they an efficient source for projected and fixed commercial windows, MANKO can accommodate a broad range of design needs.
---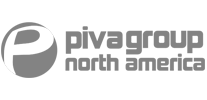 Piva Group
Piva Group is a family-owned global manufacturer of aluminum, vinyl and PVC windows, doors, panels and other construction products for the commercial and residential markets. With production facilities located in Italy, Spain and the U.S., in Ste. Genevieve, MO, the company distributes its products to the U.S., Canada, Mexico, Africa, Australia and Latin America. Piva Group provides a high level of quality and consistency in their products, which allows them to deliver exceptional service.
---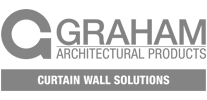 Graham Architectural Products
Since 1972, Graham Architectural Products has been engineering and manufacturing heavy commercial and architectural grade windows in York, Pennsylvania. They are well known, nationwide, for their detailed, state-of-the-art historical window reproduction and preservation projects, but not only that.
They are also recognized for their variety of beautiful, functional and energy-efficient windows, doors and curtain wall systems.
---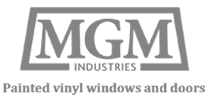 MGM Industries
Founded in 1965, MGM Industries has continued to be a leader in the residential and commercial window market. Merging the gap between vinyl and clad-wood windows, MGM's product line stems from great passion and experience. They provide one of the finest vinyl fenestration products on the market and compete directly with the clad wood market, the multi-family or high volume residential market and the residential and commercial replacement window market.
---